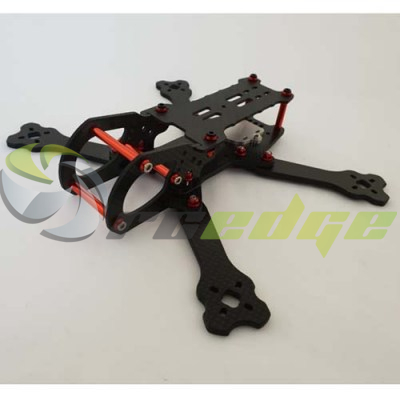 Friday FPV Slate RS 6 Inch
Array
Description
Slate is our interpretation of what a rock-solid, reliable and fun freestyle frame should be!
Crisp and predictable frame response means your lines and exits after maneuvers and smoother and more predictable. 
We cocooned the centre electronics stacks in layers of carbon and gave the fpv camera two hefty 3mm thick carbon sides for protection. The HD camera is recessed into the frame, so the frame sides do actually add some pretty serious protection for your fragile HD camera. The more you increase HD camera tilt the more the camera is recessed into the frame, keeping it nicely snug and protected in its brightly colored TPU mount. Four separate arms bolt straight onto a 4mm thick base plate with a 2mm thick top deck lid rounding out the frame with a shaped battery pad to stop things from sliding around.
There are more print options available for this frame than days in the month, so whether you want functional accessories or just some extra blig and color for your frame there are loads of options.