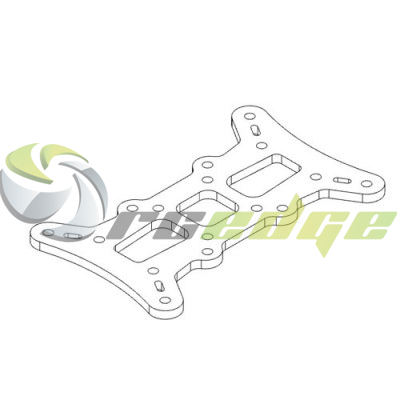 Friday FPV Lycan Chassi Plate 3mm (Bottom)
Current Stock Level: 3
Description
---
If you love the small frame, low drag, brutal acceleration and turning speed of Lycan but you want a little extra piece of mind in crashes, this 3mm bottom plate option is for you. This increases the frame integrity and strength substantially in hard crashes. 
Ultra simplistic and symmetrical bottom plate, made from pure 3K carbon fibre.
20X20mm and 36x36mm stack ready.
All the corners and edges or this part have been blended out to minimise stress raisers, the center section is a mere 30mm wide keeping the overall frame skinny and light.