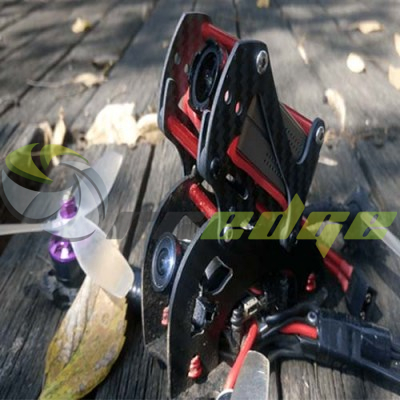 Friday FPV Taboo HD Camera Mount (Mobius)
Current Stock Level: 1
Description
---
HD Camera mount specifically designed for your Mobius, RunCam HD2 and Foxeer Legend format recording cameras.
This kit can be built up in two different configurations, either as a basic angle adjustable recliner as seen in the Boo 3" photo, or as a completely protected roll-cage option, as seen on the Taboo 5" photo alongside.    
All the Carbon parts, aluminium standoffs and fasteners required to build up either of these two options are included in the basic kit.
If you are worried about damaging your HD camera, and are shying away from trying new lines or tricks, this is the option for you, minimal added weight while maximizing protection.
 Accessories 
Certain HD cameras like the Foxeer do come with a soft anti-jello silicone cover, if your camera doesn't come with one of these, check out our anti-jello mat which can fit any of the cameras mentioned above: