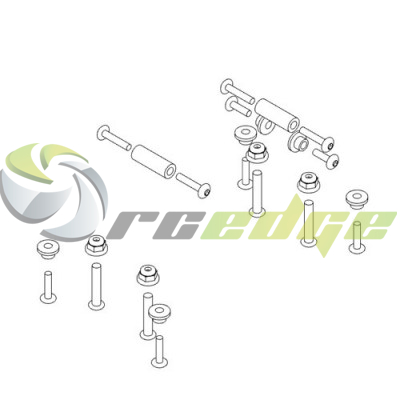 Friday FPV Yeti Complete Hardware Kit
Current Stock Level: 0
Description
---
Included in this kit are all the fasteners needed for the frame. It includes, standoffs, nuts and bolts, everything is listed below.
Fasteners
2 x 8mm M3 button cap bolts 
8 x 12mm M3 button cap bolts
4 x 16mm M3 button cap bolts
6 X M3 stainless steel press nuts
4 x M3 Aluminum nylock nuts 
2 x 16mm Aluminium standoff 
Remember to select the colour you would like. We ship with red hardware as standard.
Fasteners have been matched up together in separate packets to make it easier to assemble the frame.